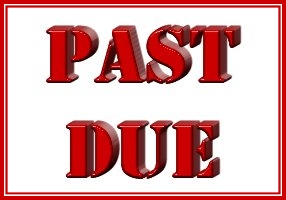 For most of my adult life I was diligent about opening mail and dealing with it. Before online banking existed, I paid bills every Saturday, and later, used my financial software to have the bank send out checks. I was responsible.
Then it all went to hell.
For the last several years the avoidance of opening mail and dealing with it after it was opened (two separate tasks) has been a serious problem. For the first time in my life I was paying bills late. That's when I set up all the automatic payments, which took care of some of the problems.
But I was still routinely late paying medical bills and others that couldn't be paid automatically. I had several severe health problems as well, so there were a lot of medical bills. Continue reading →