Life hit me today with the first big whack in the teeth to tell me I was right about this year's focus being The Year of Taking Control. I mentioned in my first 2016 post that my spending was out of control, very possibly a bipolar symptom. Well, today was the due date on my credit card, and holy shit, there wasn't enough in my checking account to pay it.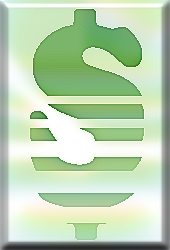 There should have been, but the New Year's holiday made a hash of things. All the automatic debits that normally come in around the first hit today, but a regular payment that also usually arrives on the first did NOT, and without it, I was short. By $700.
Tomorrow I'll probably have that money. But if I'd waited until tomorrow to pay the credit card, I'd be charged interest on the entire balance.
I was able to transfer money from another account – one I didn't want to touch! – to cover the bill. But I felt shocked, sick and horribly guilty. I knew I was screwing up for the last few months, but not that it was this bad.
I had decided I could buy one treat for myself, a new mouse pad, because my current one is worn out and stained from at least 8 years of use. After paying off the credit card, I knew I could not buy even so much as a $10 mouse pad plus shipping. I can't buy anything that isn't essential. Cat litter I can buy. Fresh flowers I can't.
Frappuccino I can buy, for now, because although I have to cut that way back as part of taking control of my health, now is not the time to begin. I'm too stressed in other ways to go through the caffeine and sugar withdrawal. Gradually I will replace Frappuccino with coffee, and get my sugar from more healthy sources like fruit, but now is not the time.
No Toys Budget
When I bought my first house in 1979, I went deep into debt. I set up what I called a "no toys" budget, where I had exactly $5 to spend on myself each month – and I had to spend it. Finding treats for $5 or less wasn't easy. I only remember the first one – a big box of Crayolas. It took three or four years, but I did get entirely out of debt (except for my mortgage), paid off all my credit cards, and paid off three expensive financed purchases. That effort is one of the things I'm most proud of in my life.
While I worked for About.com, my income was quite variable, so setting up a budget was really difficult. Now that I'm retired, I have a fixed income again, which ought to make it easier to create a budget that will let me know how much I can spend without having any more shocks like the kick in the head I had today.
Bipolar or not, I can do this – now that I've had a good hard kick in the ass.