There was nothing about the Blue Moon to warn Daloki of its dangers. To her amazement, food and drink were free (though the food came nowhere near the standards of the Inn of Worlds' menu), and the patrons of the tavern were interesting, almost all of races she'd never heard of before. Yes, her smart mouth got her in trouble, but she made friends, particularly with Raelin Wolvarian Aero, a Nyxarian, and a half-elf shape-shifting magician who went by Kayion Ravagarde. Devek Slayter, a Felis – once he got over being pissed off at her because of a wisecrack or two – became a friend, as did Zazel the Ravyn-King and a few others.
The courtly gentleman vampire Elexin Harbindale became a friend as well. Actually, she nursed a secret crush on him, but since he looked to be a gorgeous 22 to her plain 37, she just laughed at herself about it.
But it was through Elexin that the first trouble started, when Asmodelius, King of the Nine Hells, thrust himself into the lives of the tavern's patrons by kidnapping Elexin and taking his form. Between Satan, the effects of captivity on Elexin, and the dark prophecies of Scorpio Damascus that three wars were soon to come, Daloki should have kept her ass on Worlds' Crossing from then on.
But she was lonely there. For ten years her life had been centered around another tavern, and if the Blue Moon wasn't on Hell Street, Gayro, at least it was a place to hang out with friends.
And nobody could have known that when shiploads of immigrants were set to arrive on Hellifyno, the vessels were actually warships filled with people who hated all things magical. Millions died in the initial bombardment and ground fighting.
Daloki found herself forced into the role of General in the sudden war against the Slayers.
She hated the job, but she wasn't too bad at it. The War was progressing as well as could be expected when Dal was captured and tortured until she finally betrayed the location of the Hellifyno troops' headquarters. The loyalists were driven off Hellifyno entirely and fled to Worlds' Crossing, centering themselves at the Cheshire Cat Tavern.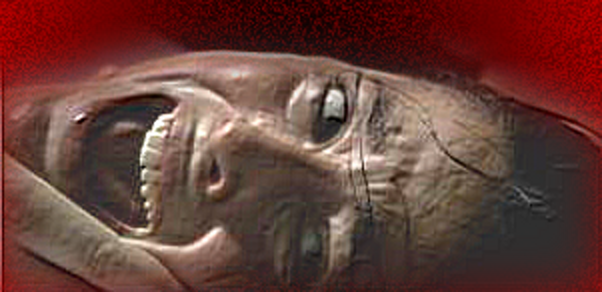 More of Daloki's Story
Meet Daloki at Rolepages.com.